Ian Seaborn
Guitarist – Teacher – Composer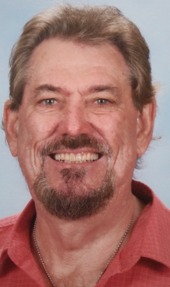 Although mostly self-taught, Ian acknowledges instruction in guitar from Darryl Coggins and Rob Bultsma (South Australian College of Advanced Education) and David Merchant in harmony and composition. Early musical influences include The Beatles, Jimi Hendrix, Cream, Jethro Tull, Led Zeppelin, Mozart, Brahms and the guitar playing of John Williams.
Ian has worked as a guitar teacher for the Instrumental Music Service of the South Australian Department of Education since 1987 and teaches students from year 4 to year 12, at 8 different schools. In conjunction with Lothar Bukojemski, he established the SA Primary Schools Guitar Ensemble in 1987 and still directs this group today. He has composed several works for guitar and arranged many pieces for primary and secondary school guitar ensembles.
His composition "After Tracy" was performed at the 1999 Darwin International Guitar Festival and "Casuarina", performed by the Sydney Guitar Trio, won the 2002 Festival's Composers Competition. Ian's composition "Departure" was performed by Julie Ryder (cello) and Danny Ross (guitar) as part of Martin Wesley-Smith's 2002 East Timor Multimedia tour and then recorded in 2015 for clarinet and guitar by Peter Handsworth and Oliver Fartach-Naini on the CD "Tango".
The commissioned work "Wetlands" was performed by Raffaele and Janet Agostino, supported by a string quartet, at the 2005 Darwin Festival. Several of his works have been performed by the Elder Conservatorium Guitar Ensemble under the direction of Tim Kersten and Oliver Fartach-Naini, including "Manta Point" at the 2014 Adelaide International Guitar Festival. "In Memory of Julian" and the triptych "A Day in Rio" were performed by Fartach-Naini in the Dunstan Playhouse at the 2021 Adelaide Guitar Festival.
In 1989 Ian was commissioned by Channel 9 to compose and produce the theme to the children's television programme, "Here's Humphrey".
In conjunction with Lothar Bukojemski, he published the tutor books Classic Guitar – A Modern Approach (1995) and Classic Guitar – A Graded Anthology (1997).
In 2012 Ian formed the Adelaide Guitar Ensemble, of which he is the Musical Director, with Elena Kovalev, Jamie Slatter, Louise Greaves, Ysabella Tyllis and James Rawley.
Ian's compositions are listed in the AMEB syllabus, he has Associate Representation at the Australian Music Centre, he is a Writer Full Member of the Australasian Performing Rights Association, an Associate of Music Australia and he holds a Diploma of Teaching (major in Music).
He is married to Chris and he has a daughter, Elke and a son, Anton.
Other interests include golf, scuba diving, cricket, travel and wine.