Photos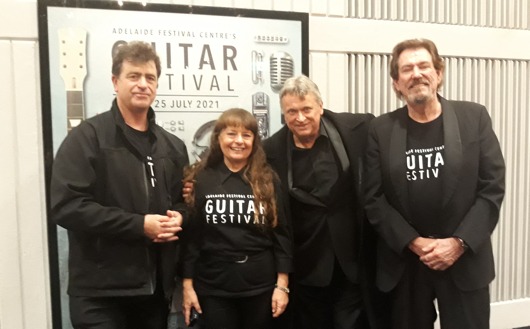 Lincoln Brady, Ann Todd, Andras Tuske and Ian (conductors and tutors of the Festival Orchestra) in the Dunstan Playhouse at the 2021 Adelaide Guitar Festival.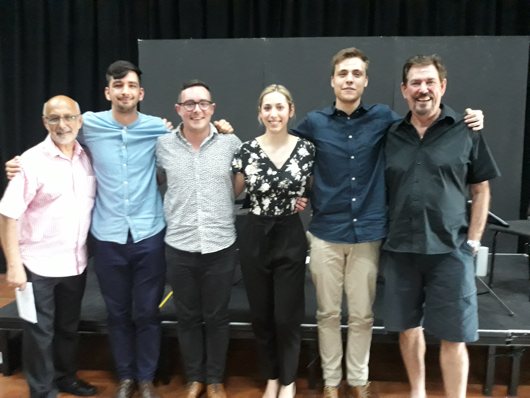 Ian with the Opal Guitar Quartet and Richard Charlton after a performance of Gili Mimpang at the 2020 Sydney Summer School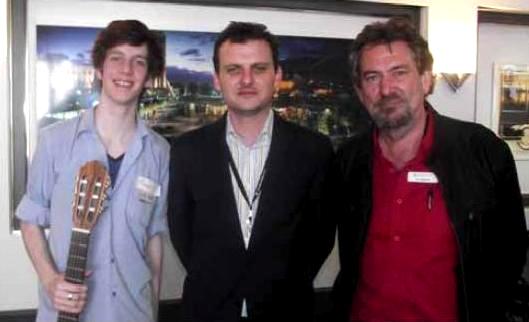 Festival Artistic Director, Slava Grigoryan with Ian's student, Tyson Olsen, at a masterclass in the Adelaide Festival Centre during the 2010 Adelaide Guitar Festival.
Iconic Australian composer, Peter Sculthorpe with Ian at the 2002 Darwin International Guitar Festival.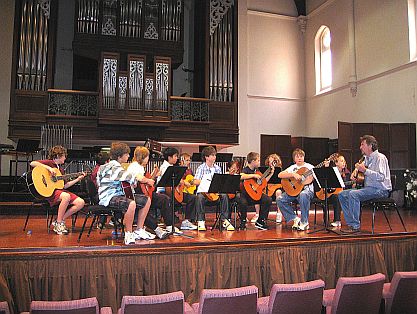 Rehearsing the South Australian Primary Schools Guitar Ensemble for the DECS Showcase Concert At Elder Hall in 2008 (above) and the 20th Anniversary Reunion Concert at Adelaide High School (below)